XLS to PNG
Convert XLS to PNG online and free
Step 2 - Convert your files to
Or choose a different format
Step 3 - Start converting
(And agree to our Terms)
Trusted by employees at these brands
Employees of some of the world's most well-known brands rely on Zamzar to convert their files safely and efficiently, ensuring they have the formats they need for the job at hand. From global corporations and media companies, to respected educational establishments and newspaper publications, employees of these organisations trust Zamzar to provide the accurate and reliable conversion service they need.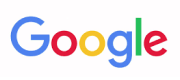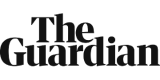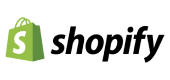 Your files are in safe hands
Zamzar has converted over 510 million files since 2006
For every 10,000 files converted on Zamzar, we'll plant a tree. By using Zamzar you are helping to make a difference to our planet
We're committed to regular charitable giving. Each month we donate at least 2% of our company profits to different charities
From your personal desktop to your business files, we've got you covered
We offer a range of tools, to help you convert your files in the most convenient way for you. As well as our online file conversion service, we also offer a desktop app for file conversions straight from your desktop, and an API for automated file conversions for developers. Which tool you use is up to you!
Want to convert files straight from your desktop?
Get the App
Fully integrated into your desktop
Convert over 150 different file formats
Convert documents, videos, audio files in one click
Need conversion functionality within your application?
Explore the API
One simple API to convert files
100s of formats for you to choose from
Documents, videos, audios, images & more...
Why choose Zamzar?
With Zamzar, file conversions are easy, reliable and convenient, so you can quickly convert your documents, images, videos, and more, to the formats you need. With faster downloads of converted files, and friendly and helpful support when you need it, you'll have everything you need to work with your files.

Quick
We're always trying to improve the file conversion speeds. That's why we've recently added real-time conversion, which means you no longer need to enter your email to get your converted file.

Fast Downloads
Zamzar converts files in real-time, which means a file can now be converted more quickly than it takes for you to make a cup of coffee.

No Software Required
To convert a file, simply visit Zamzar, upload your file, choose your desired file format, and press convert. No software is required, and you get your converted file back instantly without having to leave the browser.
Available 24*7
Zamzar remained available for use during the coronavirus pandemic, and we'll continue to support our users who need their files converted.
Tools to suit your file conversion and file compression needs
You'll find all the conversion and compression tools you need, all in one place, at Zamzar. With over 1100 file-conversion types supported, whether you need to convert videos, audio, documents or images, you'll easily find what you need and soon have your files in the formats and sizing that work for you.
The XLS format, also known as the Excel Binary File Format, is the format for spreadsheet files created by Microsoft or other spreadsheet programs. XLS files contain one or more worksheets that are made up of cells that are arranged by row and by column, and they allow users to do calculations by inserting formulas into cells. XLS files also support charts, images, pivot tables and more, and this means that they are often the format of choice for anyone doing any form of calculation or working with numerical data. This file format also allows users to create and record macros using a macro-programming language called Visual Basic.

XLS files are widely used in education and in work, although in 2007 they were replaced by the XLSX file format as the primary file type used for Excel spreadsheets.

Users can open XLS files with either Office for Windows or Office for Mac, and both these programs support features, including macros that have been written in Visual Basic. While applications like OpenOffice allow XLS files to be opened, some features may be limited. XLS files can also be opened on Android or iOS.
Related Tools
PNG file stands for "Portable Network Graphic" and is an image type that is popular in web design circles, as it allows designers to take advantage of transparent backgrounds to create striking effects.

Like the GIF format, the PNG is a compressed image file format (between 10-30% more compressed than a GIF), but crucially uses lossless compression. This allows 100% of the original the image information to be restored should a user wish to decompress the image.

PNG files are often larger in size than the JPG format because it contains more detail, making it a popular choice for high resolution images like logos.

The PNG file format was originally developed in 1995 and alongside JPG overtook the GIF as a popular format for the Web. A very widely supported format, most graphics applications can open and manipulate PNG files.
Related Tools
How to convert a XLS to a PNG file?
1. Choose the XLS file that you want to convert.
2. Select PNG as the the format you want to convert your XLS file to.
3. Click "Convert" to convert your XLS file.
Frequently asked questions
If you've got any questions about converting or compressing files with Zamzar, we're happy to help! We've answered a few commonly-asked questions below, to get you started, and you can find out more information about file conversion and compression with Zamzar, in our Help centre.
Using the free conversion tool on Zamzar's website is one of the easiest ways to convert from Excel to PNG. Upload an Excel spreadsheet file to the simple conversion tool, click to convert the file to PNG and then download your new image. You can also install file conversion software on your device, but as Zamzar's tool is cloud-based you can convert Excel files to PNG without any extra software.

If you just need to turn sections of your Excel file into a PNG, rather than the whole spreadsheet, you may find it easier to use screengrabs or copy and paste.
There are several different ways to turn Excel data into an image. A quick way is to use file conversion software, or an online tool like Zamzar, where you can convert files in just a few clicks. Just upload, convert, and download.

Another way, if you have Excel, is to open your spreadsheet and take screengrabs of it, or, alternatively, copy certain cells, then paste them back into the spreadsheet as an image that you can then save as a PNG or JPG using the 'Save as Picture' function. However, these methods may result in a lower resolution image, or one you need to edit.
One of the quickest ways to save a sheet as a PNG is to use file conversion software or a website like Zamzar. You can convert whole spreadsheets into images by uploading them to Zamzar's website, selecting PNG as the format to convert to, and then downloading the new files.

You can also use 'Print Screen', or copy cells in an active spreadsheet and paste them as an image you can then save as a PNG. However, you may need to crop the image afterwards. Zamzar's conversion tool will make an image of only the cells, not the rest of the screen.
It's easy to save an Excel table as a high-resolution image using online tools like the one on Zamzar's website. There are just three steps and it's free for most users – upload an XLS or XLSX file to Zamzar's online tool, select to convert it to an image format like PNG or JPEG, and then click 'Convert Now'. You can then download your table as an image file that should be higher resolution than if you had used screenshots or the copy-and-paste method.
There are several ways you can turn an Excel spreadsheet into an image, including with online file conversion tools like Zamzar. It's easy to use the simple conversion tool on Zamzar's website – simply upload a spreadsheet, select an image format to convert it to and then download the new file.

There are also other ways, including taking screengrabs or copying and pasting cells, but these are likely to be lower resolution than using a file conversion app or Zamzar's website.