MSG to PDF
Convert MSG to PDF online and free
Step 2 - Convert your files to
Or choose a different format
Step 3 - Start converting
(And agree to our Terms)
Trusted by employees at these brands
Employees of some of the world's most well-known brands rely on Zamzar to convert their files safely and efficiently, ensuring they have the formats they need for the job at hand. From global corporations and media companies, to respected educational establishments and newspaper publications, employees of these organisations trust Zamzar to provide the accurate and reliable conversion service they need.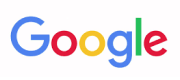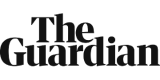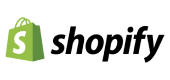 Your files are in safe hands
Zamzar has converted over 510 million files since 2006
For every 10,000 files converted on Zamzar, we'll plant a tree. By using Zamzar you are helping to make a difference to our planet
We're committed to regular charitable giving. Each month we donate at least 2% of our company profits to different charities
From your personal desktop to your business files, we've got you covered
We offer a range of tools, to help you convert your files in the most convenient way for you. As well as our online file conversion service, we also offer a desktop app for file conversions straight from your desktop, and an API for automated file conversions for developers. Which tool you use is up to you!
Want to convert files straight from your desktop?
Get the App
Fully integrated into your desktop
Convert over 150 different file formats
Convert documents, videos, audio files in one click
Need conversion functionality within your application?
Explore the API
One simple API to convert files
100s of formats for you to choose from
Documents, videos, audios, images & more...
Why choose Zamzar?
With Zamzar, file conversions are easy, reliable and convenient, so you can quickly convert your documents, images, videos, and more, to the formats you need. With faster downloads of converted files, and friendly and helpful support when you need it, you'll have everything you need to work with your files.

Help is on Hand
We have Twitter, Facebook and Instagram pages, where you can always ask us a question and our social media team will help you out.

Multiple File Formats
We support both well-known file formats and those that are more obscure, including file formats that are 20 years old!

1100+ File-conversion Types Supported
We add more and more conversion types each month so that you can convert exactly what you want, when you want.

Highly Reliable
We've been in existence since 2006, we're used by companies like The New York Times, and we've been recommended by the Guardian and more!
Tools to suit your file conversion and file compression needs
You'll find all the conversion and compression tools you need, all in one place, at Zamzar. With over 1100 file-conversion types supported, whether you need to convert videos, audio, documents or images, you'll easily find what you need and soon have your files in the formats and sizing that work for you.
The MSG file format was developed by Microsoft and has a full name of Outlook Message Item File and is content that has been saved that is specific to Microsoft Outlook. For example, a MSG file may contain email messages, calendar appointments or contact information. Anything that you save in Outlook and want to export tends to be exported in the MSG file format. MSG files contain the relevant information specific to the item you have saved. For example, an email saved as a MSG would contain the sender information, date, and the text of the mail along with any attachments. Whilst a contact saved as an MSG would contain name, telephone, email and so on. MSG files can be opened on both Windows and Apple devices and are able to be opened by a range of progams.
Related Tools
The PDF format, or Portable Document Format file, was developed by Adobe Systems. PDF files are popular because they can be easily viewed and edited in a variety of computing platforms. Word documents can easily be exported or converted to PDF, and both presentations and images are also often saved out as a PDF file. Typically, PDF files are not created from scratch, but rather existing file types are converted into PDF format to allow the file to be easily shared and accessed.

PDF files normally look exactly like the original file, with fonts, colours and images all preserved. They can also be annotated and can be opened by almost any device and by any modern web browser. PDF files can be edited using Adobe Acrobat PDF software, which was developed almost 30 years ago and is available on Windows and MacOS.
Related Tools
How to convert a MSG to a PDF file?
1. Choose the MSG file that you want to convert.
2. Select PDF as the the format you want to convert your MSG file to.
3. Click "Convert" to convert your MSG file.
Frequently asked questions
If you've got any questions about converting or compressing files with Zamzar, we're happy to help! We've answered a few commonly-asked questions below, to get you started, and you can find out more information about file conversion and compression with Zamzar, in our Help centre.
One of the quickest ways to convert a MSG file to PDF is by using Zamzar's conversion tool. Accessible online through our homepage, our MSG converter is simple and free to use, with the option to have a downloaded link to the converted file emailed to you once the conversion is complete. Alternatively, you could use a downloaded MSG conversion tool, such as ZOOK, or, if you are on Windows 10, use Outlook's 'Print to PDF' option.
You can open a MSG file using Outlook for Windows, by opting to view the MSG file through Outlook Web App, by installing an MSG viewer, or by using an online conversion tool to convert your file to a different file format that you can open on your device. Zamzar's web-based converter helps you to quickly convert your MSG file to other formats like PDF and DOC, so that you can easily open them on your computer, tablet, or phone.
You can open MSG files without Outlook by downloading and installing an MSG viewer, an MSG converter, or another downloaded tool, such as SeaMonkey. However, these tools can often cost you money and will take up extra space on your device. A free and easy alternative solution is to convert your MSG file to PDF using Zamzar's online converter, and opening your converted PDF file on your device in an internet browser, once downloaded.
You can open a MSG file on a Mac without downloading specialist software, by forwarding the MSG file to an Outlook email address and viewing the message through Outlook Web App. Alternatively, you can open your MSG file by converting it to a more easily-accessed format, such as PDF, using Zamzar's free conversion tool. In just a few clicks you'll have a PDF version of your file, which you can open with any internet browser.
Convert your messages to PDF on Mac using Zamzar's free conversion tool. Our service enables you to upload your file, select your preferred output format, and download your conversion from the same page - no software download or installation required. It's as simple as: 1) upload your MSG file, 2) convert to PDF, 3) download! Easy peasy. If online conversion isn't your thing, you can download specialist tools or applications such as MSG-viewer software or SeaMonkey internet application suite.