MOV to GIF
Convert MOV to GIF online and free
Step 2 - Convert your files to
Or choose a different format
Step 3 - Start converting
(And agree to our Terms)
Trusted by employees at these brands
Employees of some of the world's most well-known brands rely on Zamzar to convert their files safely and efficiently, ensuring they have the formats they need for the job at hand. From global corporations and media companies, to respected educational establishments and newspaper publications, employees of these organisations trust Zamzar to provide the accurate and reliable conversion service they need.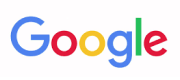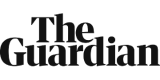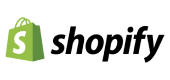 Your files are in safe hands
Zamzar has converted over 510 million files since 2006
For every 10,000 files converted on Zamzar, we'll plant a tree. By using Zamzar you are helping to make a difference to our planet
We're committed to regular charitable giving. Each month we donate at least 2% of our company profits to different charities
From your personal desktop to your business files, we've got you covered
We offer a range of tools, to help you convert your files in the most convenient way for you. As well as our online file conversion service, we also offer a desktop app for file conversions straight from your desktop, and an API for automated file conversions for developers. Which tool you use is up to you!
Want to convert files straight from your desktop?
Get the App
Fully integrated into your desktop
Convert over 150 different file formats
Convert documents, videos, audio files in one click
Need conversion functionality within your application?
Explore the API
One simple API to convert files
100s of formats for you to choose from
Documents, videos, audios, images & more...
Why choose Zamzar?
With Zamzar, file conversions are easy, reliable and convenient, so you can quickly convert your documents, images, videos, and more, to the formats you need. With faster downloads of converted files, and friendly and helpful support when you need it, you'll have everything you need to work with your files.

Help is on Hand
We have a dedicated FAQ page in case you ever need any help, and if the answer isn't on that page, then drop our support team an email and they'll be happy to help.

Very Experienced
We've built up quite the armoury of file conversions, with over 1100 different file conversions now supported.

Available In Many Languages
Your language shouldn't be a barrier when using the Zamzar conversion tool. We support many languages and are adding more all the time.

Striving for Perfection
Our team are passionate about providing the very best file-conversion tool, which is why we are always innovating and listening to your suggestions.
Tools to suit your file conversion and file compression needs
You'll find all the conversion and compression tools you need, all in one place, at Zamzar. With over 1100 file-conversion types supported, whether you need to convert videos, audio, documents or images, you'll easily find what you need and soon have your files in the formats and sizing that work for you.
The MOV file format is also known as the Apple QuickTime Movie file format. The file itself is a container format that stores audio and video data, and metadata. The types of metadata it contains are text, which allows for things like menus in a DVD, and timestamps.

MOV files typically use the MPEG-4 codec for compression. The main advantage of the MOV format and why it is widely used is because it is smaller in size and more efficient compared with most other video formats.

MOV files are Apple's proprietary video file format and as such are not universally supported. They can, however, be opened using QuickTime, the VLC media player and Windows Media Player.
Related Tools
The GIF gets its name from the fact it is an image file saved in the Graphical Interchange Format. The GIF has been around for 30 years and its history is legendary - it has gone from the brink of obsolescence to widespread use thanks largely to the advent of social media and Internet meme culture. The original intended use of the format was quite different to its use today. Created in 1987 by CompuServe and developer Steve Wilhite it was designed to save precious memory whilst providing a convenient container to display images. In the early '90s GIF's were replace by the new JPG and PNG formats, which offered sharper image resolution and more efficient image encoding. However in recent years the GIF has enjoyed something of a renaissance as it offered a widely supported and easy to use method for creating short animated clip (or "memes"). Websites such as Giphy and Tenor built on the back of this trend, and Twitter and Facebook also offered native support for the format.
Related Tools
How to convert a MOV to a GIF file?
1. Choose the MOV file that you want to convert.
2. Select GIF as the the format you want to convert your MOV file to.
3. Click "Convert" to convert your MOV file.
Frequently asked questions
If you've got any questions about converting or compressing files with Zamzar, we're happy to help! We've answered a few commonly-asked questions below, to get you started, and you can find out more information about file conversion and compression with Zamzar, in our Help centre.
There are several ways you can convert MOV to GIF, including with free online tools like Zamzar. It's also possible to create GIF files using some video-editing applications such as Kapwing, by opening your video file and then exporting it in GIF format. However, with the free tool on Zamzar's website you can create animated GIFs from MOV files in just a few clicks. Upload an MOV file to Zamzar's online tool, click to convert it into GIF format, and then download your new animated file.
A fast way to convert MOV to GIF on PC is to use an online conversion tool such as Zamzar. You can create GIFs in real time in just a few clicks. Simply upload your MOV video file to Zamzar's free online tool, select GIF format and then click 'Convert Now'. You can then download your animated GIF.

If you regularly create GIFs, then you could use video-editing software, such as Kapwing, to edit your videos and then export them in GIF format. However, with Zamzar, you can create your GIF files from any MOV video without needing to open the video first, and without installing any extra software on your PC.
There are apps you can download from the App Store to convert MOV to GIF on iPhone, for example the GIPHY app or the Picsart GIF & Sticker Maker. However, you can also create GIFs using Zamzar's free online conversion tool without installing another app. Just visit Zamzar's website in your internet browser, upload an MOV file to the three-step tool on the homepage, select to convert your file into GIF format, and then download your new GIF file when it's converted.
It's simple to convert your video to GIF. You can use video-editing software like Kapwing to export your file in GIF format, or convert your video directly with an online conversion tool like Zamzar. With Zamzar, you can create animated GIFs from short videos in just a few clicks without downloading extra software or apps. Upload a video file to the free conversion tool on Zamzar's website, select GIF format and then 'Convert Now', before downloading your new animated file.
You can use video-editing software, such as Kapwing or Wondershare Filmora, to convert .MOV to .GIF on Mac. You'll need to open your MOV file with the software and then export the file in GIF format. However, you can also use free websites like Zamzar without installing anything extra on your Mac or signing up for a paid account. Just upload an MOV file to the online conversion tool on Zamzar's website and click to convert it into GIF format. Your new animated GIF will then be ready for you to download.