AVI to MP4
Convert AVI to MP4 online and free
Step 2 - Convert your files to
Or choose a different format
Step 3 - Start converting
(And agree to our Terms)
Trusted by employees at these brands
Employees of some of the world's most well-known brands rely on Zamzar to convert their files safely and efficiently, ensuring they have the formats they need for the job at hand. From global corporations and media companies, to respected educational establishments and newspaper publications, employees of these organisations trust Zamzar to provide the accurate and reliable conversion service they need.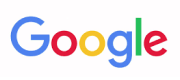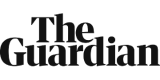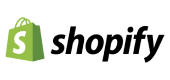 Your files are in safe hands
Zamzar has converted over 510 million files since 2006
For every 10,000 files converted on Zamzar, we'll plant a tree. By using Zamzar you are helping to make a difference to our planet
We're committed to regular charitable giving. Each month we donate at least 2% of our company profits to different charities
From your personal desktop to your business files, we've got you covered
We offer a range of tools, to help you convert your files in the most convenient way for you. As well as our online file conversion service, we also offer a desktop app for file conversions straight from your desktop, and an API for automated file conversions for developers. Which tool you use is up to you!
Want to convert files straight from your desktop?
Get the App
Fully integrated into your desktop
Convert over 150 different file formats
Convert documents, videos, audio files in one click
Need conversion functionality within your application?
Explore the API
One simple API to convert files
100s of formats for you to choose from
Documents, videos, audios, images & more...
Why choose Zamzar?
With Zamzar, file conversions are easy, reliable and convenient, so you can quickly convert your documents, images, videos, and more, to the formats you need. With faster downloads of converted files, and friendly and helpful support when you need it, you'll have everything you need to work with your files.

1100+ File-conversion Types Supported
As well as document, audio, image and video conversions, we also support CAD, ebooks and compressed file formats.

Very Experienced
We've built up quite the armoury of file conversions, with over 1100 different file conversions now supported.

Highly Reliable
We convert tens of thousands of files each day, and have done for over ten years, and for each conversion we strive to provide the best experience possible.

Dedicated Support
We want to make sure your experience is as positive as possible, so if you run into an issue for any reason, we want to help resolve it.
Tools to suit your file conversion and file compression needs
You'll find all the conversion and compression tools you need, all in one place, at Zamzar. With over 1100 file-conversion types supported, whether you need to convert videos, audio, documents or images, you'll easily find what you need and soon have your files in the formats and sizing that work for you.
The AVI file has the full name of Audio Video Interleave File and was created by Microsoft. It was originally created in 1992 and is used to store high quality video and audio in a single file. To do this AVI uses different codecs (ways of encoding the audiovisual data), which can make playback challenging if the underlying codecs required to decode the video or audio are not installed. Having been developed by Microsoft it's unsurprising that AVI files can be easily viewed on Windows Media Player.

Apple QuickTime also has a good record of support for this format too. The main difference between AVI and other video and audio formats is that it uses less compression, so whilst the quality tends to be higher file size is as well. An AVI file tends to use 1-2GB per minute of video.
Related Tools
An MP4, sometimes known as an MPEG4, is a multimedia file that is used to store video or audio data. MP4 files are typically smaller in size than other audio or video file types because MP4 files use a mix of compression technologies. Video and audio compression are usually handled by different codecs (audiovisual encoders). The video part is compressed with MPEG-4, a standard that was developed by Moving Picture Expert Group (MPEG), while the audio is typically compressed using AAC compression.

The explosion in popularity of the MP4 format is largely down to Apple and the iTunes Store, as it is the standard format for almost all of the media downloaded from the store. MP4 files are also typically seen when a video is downloaded from the internet.

MP4 files can normally be opened on your computer using Windows Media Player or QuickTime, and can be opened on mobile devices without the need to download any applications.
Related Tools
How to convert a AVI to a MP4 file?
1. Choose the AVI file that you want to convert.
2. Select MP4 as the the format you want to convert your AVI file to.
3. Click "Convert" to convert your AVI file.
Frequently asked questions
If you've got any questions about converting or compressing files with Zamzar, we're happy to help! We've answered a few commonly-asked questions below, to get you started, and you can find out more information about file conversion and compression with Zamzar, in our Help centre.
You can convert AVI to MP4 using downloadable software such as VLC Media Player or HandBrake. Alternatively, if you prefer a quick, download-free solution, Zamzar's online converter converts AVI to MP4 in just a few clicks. Simply, upload your AVI file in step 1, select MP4 in step 2, then click to start your conversion. The converted file can be found on the same page ready for download, once the conversion has been completed.
AVI can be converted to MP4 for free using a media player app like VLC, or using a conversion app like Zamzar. Zamzar's online converter enables you to convert AVI to MP4 for free using the tool on the site's homepage. Upload your AVI file in step 1, select MP4 as your 'Convert To' option, then start the conversion. Your file will be ready for download from the same page, or you can opt for a link to the converted file to be emailed to you.
AVI files can be played by various programs and applications, including Microsoft Windows Media Player, Apple QuickTime Player, VLC media player, Adobe Premiere Pro and Microsoft Movies. If your device can't play AVI files, you can use an online converter, such as Zamzar, to convert your AVI file to an alternative playable movie format. Zamzar's tool is also useful if you want to convert multiple AVI files in one go.
If you're looking for higher resolution, AVI is a good option. However, the higher quality means the file sizes tend to be much larger, meaning you may need to compress your AVI file if you want to share it or store it on your device. For this reason, some people feel MP4 is a better choice - files tend to have a smaller file size and they can be played with most media players, including those on Apple devices. If you want to convert an AVI file to MP4 format, then the online conversion tool on Zamzar's website makes this really easy.
On a Mac you can convert AVI to MP4 using QuickTime. Open the application, click the 'File' menu and add your AVI file. Once uploaded, click the 'File' menu again, select 'Export', then choose MP4 as the format you'd like to export the file to. Click 'Save', and the file will be converted to MP4. If you'd prefer to use a simpler online conversion solution, Zamzar's free service works just as well with fewer clicks. It's also more convenient if you want to convert multiple files.