WAV to MP4
Convert WAV to MP4 online and free
Step 2 - Convert your files to
Or choose a different format
Step 3 - Start converting
(And agree to our Terms)
Trusted by employees at these brands
Employees of some of the world's most well-known brands rely on Zamzar to convert their files safely and efficiently, ensuring they have the formats they need for the job at hand. From global corporations and media companies, to respected educational establishments and newspaper publications, employees of these organisations trust Zamzar to provide the accurate and reliable conversion service they need.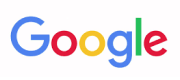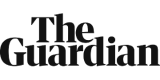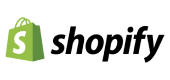 Your files are in safe hands
Zamzar has converted over 510 million files since 2006
For every 10,000 files converted on Zamzar, we'll plant a tree. By using Zamzar you are helping to make a difference to our planet
We're committed to regular charitable giving. Each month we donate at least 2% of our company profits to different charities
From your personal desktop to your business files, we've got you covered
We offer a range of tools, to help you convert your files in the most convenient way for you. As well as our online file conversion service, we also offer a desktop app for file conversions straight from your desktop, and an API for automated file conversions for developers. Which tool you use is up to you!
Want to convert files straight from your desktop?
Get the App
Fully integrated into your desktop
Convert over 150 different file formats
Convert documents, videos, audio files in one click
Need conversion functionality within your application?
Explore the API
One simple API to convert files
100s of formats for you to choose from
Documents, videos, audios, images & more...
Why choose Zamzar?
With Zamzar, file conversions are easy, reliable and convenient, so you can quickly convert your documents, images, videos, and more, to the formats you need. With faster downloads of converted files, and friendly and helpful support when you need it, you'll have everything you need to work with your files.

Fast Downloads
Zamzar has been around since 2006, and in that time we have worked day and night to make sure your files get converted as quickly as they possibly can.

Any Operating System
Zamzar works for those who are running Windows, Linux or are on an OS for Mac.

Cloud Based
You upload your file to Zamzar, and we convert it for you and then pass it back for you to download. The whole process occurs online and means you don't have to leave the browser.

No Account Needed
That's why we don't ask you for any personal details to convert a file.
Tools to suit your file conversion and file compression needs
You'll find all the conversion and compression tools you need, all in one place, at Zamzar. With over 1100 file-conversion types supported, whether you need to convert videos, audio, documents or images, you'll easily find what you need and soon have your files in the formats and sizing that work for you.
A WAV file also goes by the name of a WAVE audio file.

The WAV file is one of the oldest audio files in existence today and was developed in partnership by Microsoft and IBM. Despite being developed in 1991 it is still popular today.

Part of the appeal of a WAV file that they're exceptionally high quality because they are uncompressed and lossless. WAV uses PCM (Pulse Code Modulation) to encode the audio data by segmenting it into small pieces and does so without any compression and so the process does not impact the audio quality in any way. WAV files are used by musicians to record music because it gives a much richer sound than other compressed file formats. Perhaps, unsurprisingly, WAV files tend to be large in size because they've not been compressed in any way. They are typically over ten times the size of an MP3 file.

WAV files can be opened by almost all audio programs mainly because they've been around for thirty years and because they're so widely respected.
Related Tools
An MP4 file is often called an MPEG4 file and it is used to store video and/or audio data. When iTunes launched in 2001 the MP4 file format saw a major boom in use. This is because it is the standard format for the majority of iTunes downloads. As well as iTunes causing a major increase in use, the Internet has also been behind its increased popularity as when a user downloads a video on the Internet it tends to be in the MP4 format. MP4 files are clever in their design in that they combine compression technologies which means they tend to be small in size which is another reason for their popularity.

An MP4 file is often known as a container format because of the way it is structured. MP4 files were the file type of choice for Apple's iTunes mainly because of how efficient they are. In other words, they were small in size but still retained the quality of the audio and video elements. The reason for this is because the audio compression is handled differently from the video compression with the video compression being done using MPEG-4 whilst the audio compression uses AAC which actually helps to improve the audio quality. The increasing popularity of MP4 files has seen the creation of a number of MP4 players which are designed to play MP4 files.
Related Tools
How to convert a WAV to a MP4 file?
1. Choose the WAV file that you want to convert.
2. Select MP4 as the the format you want to convert your WAV file to.
3. Click "Convert" to convert your WAV file.
Frequently asked questions
If you've got any questions about converting or compressing files with Zamzar, we're happy to help! We've answered a few commonly-asked questions below, to get you started, and you can find out more information about file conversion and compression with Zamzar, in our Help centre.
The simplest way to convert a WAV to an MP4 is to use an online file conversion website, such as Zamzar. Just upload the WAV file, select MP4 as the file type to convert to, and click 'Convert Now'. This will then convert the file in real time, and you won't have had to download any software to do this.
A WAV file is an audio file that is a lossless file format. This means that the quality of the file is absolute, but also results in a large file size. An MP4 file, meanwhile, is a video format that is known as a lossy file, because it has been compressed in a way that impacts the overall quality of that file. The compression for the audio is handled separately to that of the video, and the reduced file size makes it an efficient format.
No, a WAV file is an audio file. However, it can be converted into a video format, as video files have a separate track for the audio.
You can either convert it directly via the music application on your Mac, or use an online file conversion website, such as Zamzar. To convert the file using the music app, navigate to 'Preferences' and then 'Files', and select your WAV file. Then click 'Import Settings', selecting 'MP4' when the pop-up appears.
The easiest way is to launch the Video Recorder application on Windows, which you can do by searching Windows for it. Once the application is open, click the 'Record' button and then, once the recording is complete, click the 'Stop' button. Once complete, the file will automatically be saved as an M4A file. To then convert this to a WAV file, the simplest way is to use a file conversion website, such as Zamzar, where you can convert the file without needing to download any software.