XPS to TIFF
Convert XPS to TIFF online and free
Step 2 - Convert your files to
Or choose a different format
Step 3 - Start converting
(And agree to our Terms)
Trusted by employees at these brands
Employees of some of the world's most well-known brands rely on Zamzar to convert their files safely and efficiently, ensuring they have the formats they need for the job at hand. From global corporations and media companies, to respected educational establishments and newspaper publications, employees of these organisations trust Zamzar to provide the accurate and reliable conversion service they need.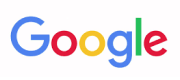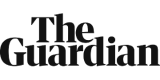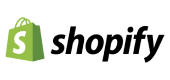 Your files are in safe hands
Zamzar has converted over 510 million files since 2006
For every 10,000 files converted on Zamzar, we'll plant a tree. By using Zamzar you are helping to make a difference to our planet
We're committed to regular charitable giving. Each month we donate at least 2% of our company profits to different charities
From your personal desktop to your business files, we've got you covered
We offer a range of tools, to help you convert your files in the most convenient way for you. As well as our online file conversion service, we also offer a desktop app for file conversions straight from your desktop, and an API for automated file conversions for developers. Which tool you use is up to you!
Want to convert files straight from your desktop?
Get the App
Fully integrated into your desktop
Convert over 150 different file formats
Convert documents, videos, audio files in one click
Need conversion functionality within your application?
Explore the API
One simple API to convert files
100s of formats for you to choose from
Documents, videos, audios, images & more...
Tools to suit your file conversion needs
You'll find all the conversion and compression tools you need, all in one place, at Zamzar. With over 1100 file-conversion types supported, whether you need to convert videos, audio, documents or images, you'll easily find what you need and soon have your files in the formats and sizing that work for you.
An XPS file has the full name XML Paper Specification file, and is similar in nature to a PDF file. XPS files are documents that contain information that has been written using XPS page description language. In the documents, the type of information recorded includes how the page should look and its formatting, and also information specific to printing.

If a file is saved as an XPS file then its contents can't be edited. In that sense it is similar to the PDF format, except an XPS file isn't written using PDF's PostScript programming language but rather XML.

Various applications can open XPS files, including Microsoft's XPS viewer and NiXPS's View and Edit programs.
Related Tools
A TIFF file, or "Tagged Image File Format" was originally developed by Aldus, who later merged with Adobe, in the 1980s. TIFF files can have either a .TIF or .TIFF file extension, but the underlying format is the same.

Originally developed with the aim of allowing users to save an image that could be opened on multiple platforms, the TIFF format supports both lossless and lossy compression. The format produces larger file sizes, which means the format is not well suited for image display on the Web, and tends to be used more for physical printing purposes.

Almost all programs can open TIFF files because TIFF files were so widely adopted back in the 1980s. Both the Photos app on Windows and Apple Preview on Mac OS are able to open TIFF files.
Related Tools
How to convert a XPS to a TIFF file?
1. Choose the XPS file that you want to convert.
2. Select TIFF as the the format you want to convert your XPS file to.
3. Click "Convert" to convert your XPS file.