PPTX to DOC
Convert PPTX to DOC online and free
Step 2 - Convert your files to
Or choose a different format
Step 3 - Start converting
(And agree to our Terms)
Trusted by employees at these brands
Employees of some of the world's most well-known brands rely on Zamzar to convert their files safely and efficiently, ensuring they have the formats they need for the job at hand. From global corporations and media companies, to respected educational establishments and newspaper publications, employees of these organisations trust Zamzar to provide the accurate and reliable conversion service they need.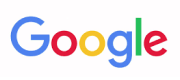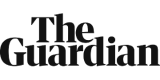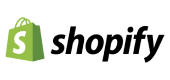 Your files are in safe hands
Zamzar has converted over 510 million files since 2006
For every 10,000 files converted on Zamzar, we'll plant a tree. By using Zamzar you are helping to make a difference to our planet
We're committed to regular charitable giving. Each month we donate at least 2% of our company profits to different charities
From your personal desktop to your business files, we've got you covered
We offer a range of tools, to help you convert your files in the most convenient way for you. As well as our online file conversion service, we also offer a desktop app for file conversions straight from your desktop, and an API for automated file conversions for developers. Which tool you use is up to you!
Want to convert files straight from your desktop?
Get the App
Fully integrated into your desktop
Convert over 150 different file formats
Convert documents, videos, audio files in one click
Need conversion functionality within your application?
Explore the API
One simple API to convert files
100s of formats for you to choose from
Documents, videos, audios, images & more...
Tools to suit your file conversion and file compression needs
You'll find all the conversion and compression tools you need, all in one place, at Zamzar. With over 1100 file-conversion types supported, whether you need to convert videos, audio, documents or images, you'll easily find what you need and soon have your files in the formats and sizing that work for you.
PPTX is a PowerPoint file type developed by Microsoft as part of Office 2007. PPTX was developed by Microsoft in order to allow information to be more readily shared between different programs and to also help reduce the increasing file sizes that had come in previous versions of Office.

PPTX files have the same functionality as PPT files in that there are various templates that can be used and the presentations can include different multimedia, text and can contain animation and a range of different transitions. PPTX replaced PPT as the standard for Microsoft PowerPoint files and the big difference between the two PPTX file data is stored in the Open XML format which stores data as seperate files and is zipped to reduce space.

This is compared to the PPT file type which stores the data in a single binary file. PPTX files can be opened by various programs including OpenOffice programs, Apple KeyNote and Preview and on the web with applications like Google Drive.
Related Tools
A DOC file is also known as a Word Processing file format. It was originally made popular by Microsoft as part of their Microsoft Office suite. It's use grew wider when Apple and others also bundled it into their OS.

If you've used a computer then chances are you've created and edited a DOC file. DOC files are primarily used to format text but users are also able to include images, charts and other non text features. Users will use the DOC format to write essays, resumes, letters and almost anything that needs to be typed out. DOC files are easily printed and are small in size so often are shared via email.

Almost all programs can open DOC files in some form even if some of the formatting/quality can be lost. Microsoft Word can be used on a variety of devices and operating systems and with each new release of Microsoft Office the DOC file seems to become more and more feature heavy whilst retaining its core purpose.
Related Tools
How to convert a PPTX to a DOC file?
1. Choose the PPTX file that you want to convert.
2. Select DOC as the the format you want to convert your PPTX file to.
3. Click "Convert" to convert your PPTX file.