EPUB to AZW3
Convert EPUB to AZW3 online and free
Step 2 - Convert your files to
Or choose a different format
Step 3 - Start converting
(And agree to our Terms)
Trusted by employees at these brands
Employees of some of the world's most well-known brands rely on Zamzar to convert their files safely and efficiently, ensuring they have the formats they need for the job at hand. From global corporations and media companies, to respected educational establishments and newspaper publications, employees of these organisations trust Zamzar to provide the accurate and reliable conversion service they need.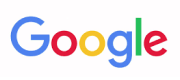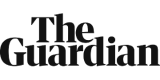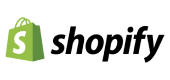 Your files are in safe hands
Zamzar has converted over 510 million files since 2006
For every 10,000 files converted on Zamzar, we'll plant a tree. By using Zamzar you are helping to make a difference to our planet
We're committed to regular charitable giving. Each month we donate at least 2% of our company profits to different charities
From your personal desktop to your business files, we've got you covered
We offer a range of tools, to help you convert your files in the most convenient way for you. As well as our online file conversion service, we also offer a desktop app for file conversions straight from your desktop, and an API for automated file conversions for developers. Which tool you use is up to you!
Want to convert files straight from your desktop?
Get the App
Fully integrated into your desktop
Convert over 150 different file formats
Convert documents, videos, audio files in one click
Need conversion functionality within your application?
Explore the API
One simple API to convert files
100s of formats for you to choose from
Documents, videos, audios, images & more...
Tools to suit your file conversion needs
You'll find all the conversion and compression tools you need, all in one place, at Zamzar. With over 1100 file-conversion types supported, whether you need to convert videos, audio, documents or images, you'll easily find what you need and soon have your files in the formats and sizing that work for you.
EPUB is the standard open-source format for ebooks. EPUB is short for 'electronic publication'. The format was developed in the mid-late 2000s by the International Digital Publishing Forum and is an alternative to formats like AZW, developed for the Kindle. EPUB files can be viewed on a wide range of e-readers and digital reading apps, including NOOK, Apple Books, Okular and Calibre. Amazon announced in 2022 that new Kindle models would also support EPUB files.

The EPUB standard is now maintained by a World Wide Web Consortium (W3C) working group. The EPUB format comprises three open standards – one defining content markup, one describing the ebook structure, and one packaging all the files into a compressed format. EPUB files normally include an index page for navigation, and accessibility features to adjust text size or allow for text-to-speech. EPUB also has the potential to include interactivity, accessible image, video, or audio elements.
Related Tools
An AZW3 file format is also known as an Amazon KF8 e-Book file and was developed by Amazon to replace the older AZW file. AZW3 files are similar to AZW files in that they've been designed for the Kindle so that they support formatting, chapter markers and so on. Just like the AZW file they also have DRM protection built in meaning they can only be opened by Kindle devices – i.e. devices that are authorised to open these files. This DRM protection is Amazon's way of trying to prevent piracy occurring and books being shared without people paying for them. The key difference between AZW3 and AZW is around AZW3's ability to support HTML5 and CSS3 which means that these files are a lot more advanced when it comes to formatting including being able to support illustrations. As more and more new generation Kindles get sold the AZW3 format is becoming increasingly popular. To open an AZW3 file a user must have a Kindle or use a program called Calibre.
Related Tools
How to convert a EPUB to a AZW3 file?
1. Choose the EPUB file that you want to convert.
2. Select AZW3 as the the format you want to convert your EPUB file to.
3. Click "Convert" to convert your EPUB file.