MP3 to WMA
Convert MP3 to WMA online and free
Step 2 - Convert your files to
Or choose a different format
Step 3 - Start converting
(And agree to our Terms)
Trusted by employees at these brands
Employees of some of the world's most well-known brands rely on Zamzar to convert their files safely and efficiently, ensuring they have the formats they need for the job at hand. From global corporations and media companies, to respected educational establishments and newspaper publications, employees of these organisations trust Zamzar to provide the accurate and reliable conversion service they need.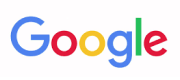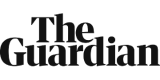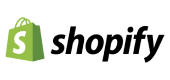 Your files are in safe hands
Zamzar has converted over 510 million files since 2006
For every 10,000 files converted on Zamzar, we'll plant a tree. By using Zamzar you are helping to make a difference to our planet
We're committed to regular charitable giving. Each month we donate at least 2% of our company profits to different charities
From your personal desktop to your business files, we've got you covered
We offer a range of tools, to help you convert your files in the most convenient way for you. As well as our online file conversion service, we also offer a desktop app for file conversions straight from your desktop, and an API for automated file conversions for developers. Which tool you use is up to you!
Want to convert files straight from your desktop?
Get the App
Fully integrated into your desktop
Convert over 150 different file formats
Convert documents, videos, audio files in one click
Need conversion functionality within your application?
Explore the API
One simple API to convert files
100s of formats for you to choose from
Documents, videos, audios, images & more...
Tools to suit your file conversion and file compression needs
You'll find all the conversion and compression tools you need, all in one place, at Zamzar. With over 1100 file-conversion types supported, whether you need to convert videos, audio, documents or images, you'll easily find what you need and soon have your files in the formats and sizing that work for you.
MP3 goes by the full name of MPEG Audio Layer-3 and is perhaps the most widely used audio file around today. MP3 is a file format developed by the Moving Pictures Expert Group (MPEG) which uses compression to produce smaller file sizes. The type of compression used means some data is lost, but typically audio playback quality is not obviously impacted, especially when recording files at higher bitrates. Other popular audio formats, such as WAV, can be up to 10 times the size of an equivalent MP3 file. Almost all applications are able to open MP3 files including Windows Media Player and iTunes on macOS. The MP3 file format famously exploded in popularity during the '90s and '00s as music moved online and become digitised.
Related Tools
A WMA file goes by the full name of a Windows Media Audio file. After the MP3 file saw widespread success, Apple retaliated by creating the AAC file. Keen to not get left behind, Microsoft developed the WMA file in 1999 in response to those two file formats. Unlike the MP3 and AAC formats, the WMA format used lossy compression. This meant that files were small in size but the audio wasn't as high quality as in its raw form, or as high quality as the audio found in MP3 and AAC files.

In recent years, the WMA format has been further developed so that it now supports lossless surround sound, giving it a slight niche, certainly over the other formats mentioned. However, the WMA file is still not as widely used as its two rivals.

Microsoft Windows Media Player can play WMA files, but other programs tend to require the download of additional plugins before being able to play a WMA file.
Related Tools
How to convert a MP3 to a WMA file?
1. Choose the MP3 file that you want to convert.
2. Select WMA as the the format you want to convert your MP3 file to.
3. Click "Convert" to convert your MP3 file.