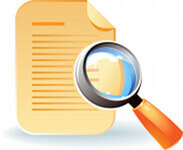 There are a huge number of different devices, services or programs that can play certain file formats and do not play others - here we describe some of the most popular - Click on a preset device, service or program for more detailed information.
If you want to convert a file from one format to another, or want to open the file on a particular device or program we make that super-easy to do at Zamzar - just upload your file and let us do all the hard work. Zamzar supports conversion for the devices and programs below !
We're adding support for new prest options all the time - if there's a preset that you'd like us to support why not contact us and we'll do our best to add it.
Click a category to see details of the file formats:

Inbox to manage files
Convert bigger files (2 GB)